When it comes to getting your garden to look exactly the way that you want it to, it can sometimes be a labor of love. In most cases, it takes a certain amount of time and effort to get things exactly the way that you want them. Your ideas may change as your garden develops or you may have a perfect vision of what you want in your mind.
Change the Atmosphere with LED Lighting
However, getting that vision to become reality sometimes takes longer than you might think, at least at first.
One thing you might want to consider adding to set off your garden and make it look truly stunning is LED landscape lighting. This is something that can change the entire atmosphere of the area and it also can be used differently depending on how you want your garden to look.
Last but certainly not least, it has a lot of practical uses. The only caveat is that you need to be aware of any practical concerns that go with it so that you do not get in over your head while you are purchasing the needed items and installing everything.
If you want to change the atmosphere of your garden, incorporating lighting is one of the easiest and most effective ways to do it. In truth, lighting can turn a relatively bland area into something that is inviting and warm. It works especially well and if you enjoy spending time outdoors, near your garden at night, or if you do a lot of entertaining.
Many people make the decision to set up a beautiful garden complete with waterfalls and walkways that also incorporates LED landscape lighting. They are therefore able to hold their parties in these areas. The lighting instantly transforms the area and as such, it changes the entire atmosphere.
Many ways of using Lighting in the Garden
These types of lights can be used for almost anything. If you want to use lights as simple accent lighting, that is perfectly acceptable. In these cases, the lights are really nothing more than aesthetic additions to your garden.
You can use them to highlight a certain area, which is a very effective way of creating an emphasis in a certain part of the garden.
For example, you if you have a waterfall in the garden, you can use the lighting to draw the eyes to that particular area so that it can be easily seen regardless of the time of day. This is an effective technique for practically any area of the garden and it works equally well regardless of the reason that the lighting is present.
Of course, landscape lighting has many practical uses as well. If your yard is set up so that you must walk through a large flower garden on your way to the front door, the lights serve the very practical purpose of allowing you to see where you are going after dark. It also makes it easier for you to see what is going on in the darkest recesses of your yard.
---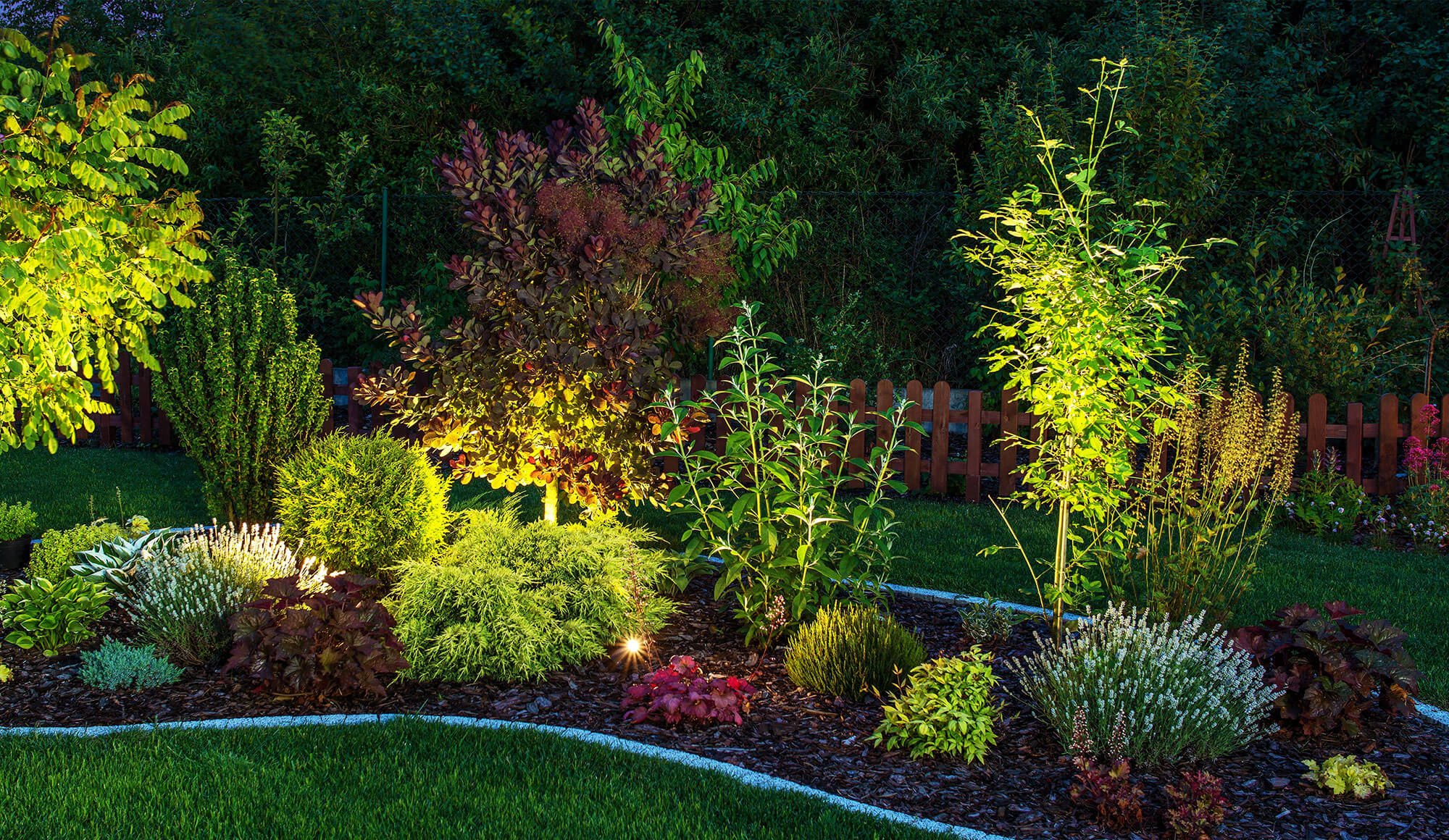 LED Landscape Lighting – Solar or Electricity?
While LED lighting can have a number of practical uses, there are some very real concerns that you have to consider. Doing so will make your project go much more smoothly. For example, do you want to install lights that require you to run electricity to the area or do you want to install solar powered lights that can be operated without running any electrical wires whatsoever?
Deciding these types of things ahead of time will make it easier for you to complete the project quickly and efficiently.
LED landscape lighting is an excellent way to accomplish several goals at one time. By exploring the different options that are available and then making an educated decision about what you want to install, you can create the look that you have always wanted.
In addition, it gives you the opportunity to enjoy a garden that is better lit, thus affording you more opportunities to enjoy your garden at all times of the day.
Youtube information: